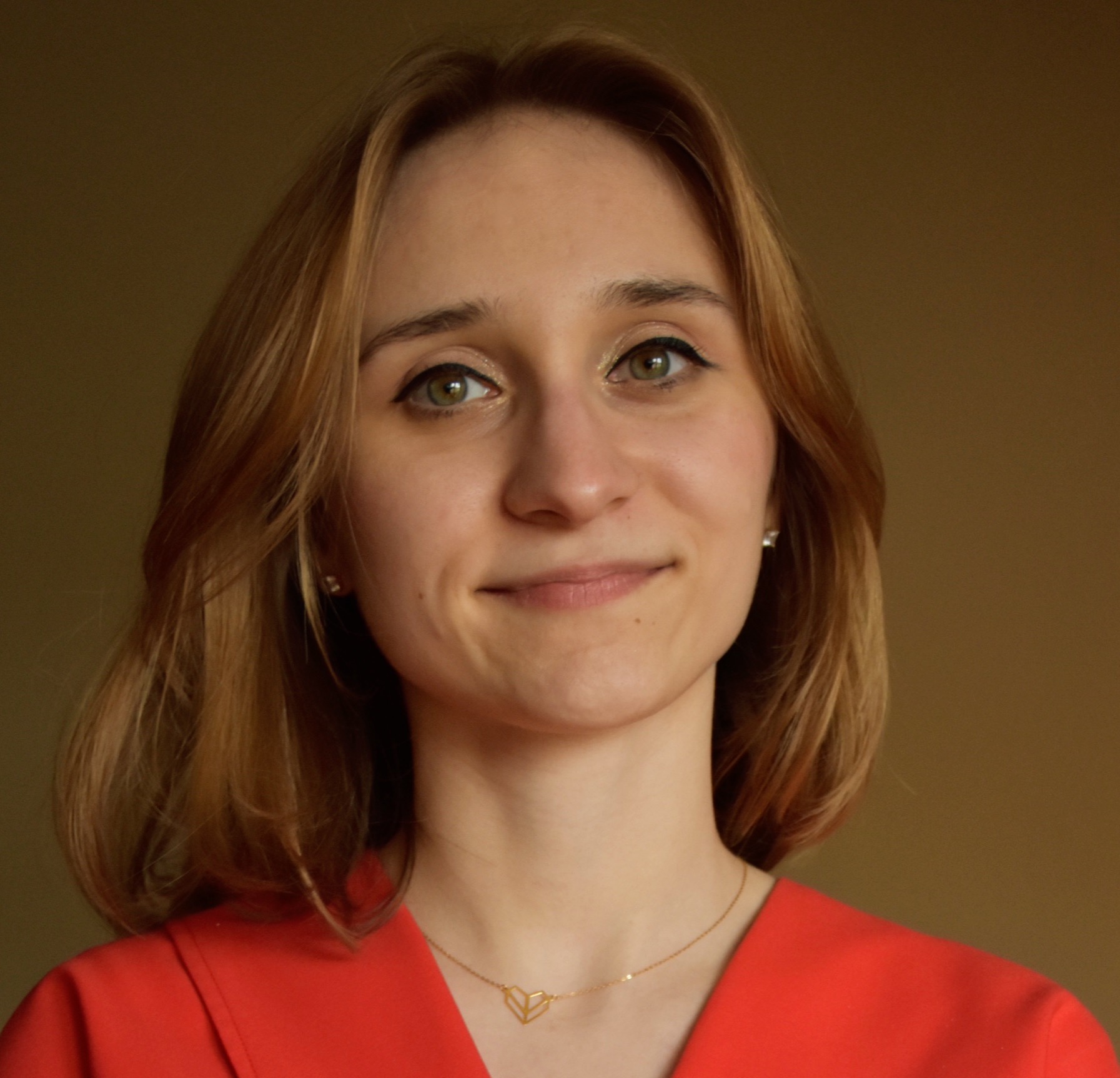 Doktorantka, Szkoła Główna Handlowa
---
Phd student, Warsaw School of Economics
---
O tym jak wzrost nierówności przełożył się na popularność progresywnych podatków. GRAPE | Tłoczone z danych dla...

Fakty pokazują, że kryzys na rynku pracy mocniej dotknął kobiety. To nie (tylko) efekt dyskryminacji. Felieton dla ...

Koronawirus odciśnie piętno na światowej gospodarce. Koszty poniosą głównie kobiety. GRAPE | Tłoczone z danych dla...

Babcia i dziadek to prawdziwy skarb! Warto jednak pamiętać, że żłobki i przedszkola to nie relikt poprzedniego systemu, a klucz do lepszej przyszłości. GRAPE | Tłoczone z danych dla ...

Zawieramy coraz mniej małżeństw. Coraz częściej się rozwodzimy. Kopciuszek nie poślubi już księcia. Czy ekonomia wyjaśni nam te zmiany? GRAPE | Tłoczone z danych dla ...

Czy 400 tys. dzieci to wyjątkowo dużo, czy tylko więcej niż rok temu? GRAPE | Tłoczone z danych dla ...

Matki, a dokładniej ich emerytury, leżą w centrum zainteresowania rządu. CIeszyć się czy raczej bać? GRAPE-Tłoczone z danych dla DGP.

Już od ponad 20 lat Polaków rodzi się mniej, niż trzeba do zapewnienia zastępowalności pokoleń. Dlaczego? GRAPE-Tłoczone z danych dla DGP.

Długowieczność i ryzyko z nią związane nie są mrzonką rodem z literatury sci-fi, a realnym zjawiskiem, z którymi wszyscy musimy się zmierzyć. Ignorowanie tego problemu -- mniej...
---
http://grape.org.pl/sites/default/files/user/cv.pdf
---
http://grape.org.pl/sites/default/files/user/cv_ang.pdf
---
W toku | Work in progress
Political (in)stability of funded pension systems Przeczytaj streszczenie | Read abstract

We analyze the political stability social security reforms which introduce a funded pillar (a.k.a. privatizations). We consider an economy populated by overlapping generations and intra-cohort heterogeneity, which introduces a funded pillar. This reform is efficient in Kaldor-Hicks sense and has political support. Subsequently, agents vote on abolishing the funded system, capturing the accumulated pension wealth, and replacing it with the pay-as-you-go scheme, i.e. "unprivatizing" the pension system. We show that even if such reform reduces welfare in the long run, the distribution of benefits across cohorts along the transition path implies that "unprivatizing" social security is always politically favored. We conclude that property rights definition over retirement savings may be of crucial importance for determining the stability of retirement systems with a funded pillar. 

---

This paper was originally started as a part of MODELLING project, but with the time, it evolved in terms of research question. Now, it has a new theoretical setup, and it features heterogeneous agents framework.

Welfare effects of fiscal policy in reforming the pension system Przeczytaj streszczenie | Read abstract

Pension system reforms imply substantial redistribution between cohorts and within cohorts. They also implicitly affect the scope of risk sharing in societies. Linking pensions to individual incomes increases efficiency but reduces the insurance motive implicit in Beveridgean systems. The existing view in the literature argues that the insurance motive dominates the efficiency gains when evaluating the welfare effects. We show that this result is not universal: there exist ways to increase efficiency or compensate the loss of insurance, assuring welfare gains from pension system reform even in economies with uninsurable idiosyncratic income shocks. The fiscal closure, which necessarily accompanies the changes in the pension system, may boost efficiency and/or make up for lower insurance in the pension system. Indeed, fiscal closures inherently interact with the effects of pension system reform, counteracting or reinforcing the original effects. By analyzing a variety of fiscal closures, we reconcile our result with the earlier literature. We also study the political economy context and show that political support is feasible depending on the fiscal closure.
---
---