Periodic meeting on gender and entrepreneurship
This workshop was organized by Nordic Center for Entrepreneurship Research, which is a collaboration between entrepreneurship researchers affiliated with institutions in the Nordic and who in much of their research make use of the Nordic register databases. The purpose of this workshop is to share ongoing work and explore areas for research collaboration. Participating institutions are: NHH Norwegian School of Economics, BI Norwegian School of Business, KTH, SSE Stockholm School of Economics, CBS, Aarhus University, Aalborg University.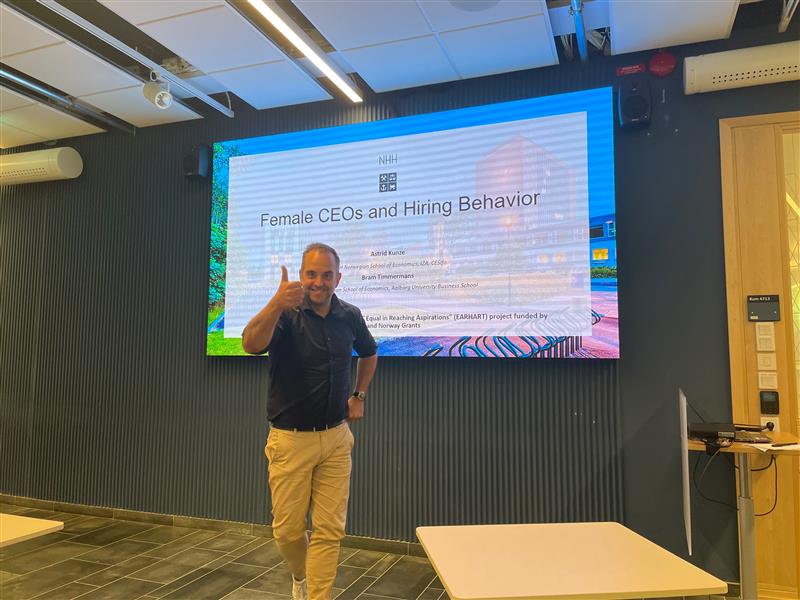 In this first draft of the paper, we demonstrate hiring behavior of female CEOs compared to their male counterpart. We investigate the hiring behavior relying on Norwegian register data. The results show that women are more likely to hire, but whenever men hire they hire more people for on average more hours.
20

/
Jun

/
2022
-
21

/
Jun

/
2022
Bram Timmermans
Astrid Kunze