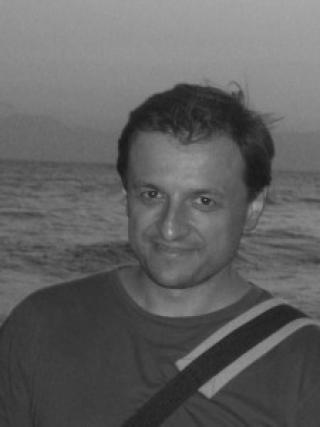 ---
Niższe emerytury, wyższe podatki, a do tego słabszy wzrost gospodarczy - takie skutki według ekonomistów przyniesie obniżenie wieku emerytalnego w Polsce.

Chcesz pracować krócej? Pogódź się z tym, że twoja emerytura będzie niższa, niezależnie od tego do jakiej grupy społecznej należysz i jaka jest twoja produktywność.
---
---
---
Opublikowane | Published
W toku | Work in progress
Evaluating welfare and economic effects of raised fertility Przeczytaj streszczenie | Read abstract

In the context of the second demographic transition, many countries consider rising fertility through pro-family polices as a potentially viable solution to the fiscal pressure stemming from longevity. However, an increased number of births implies private and immediate costs, whereas the gains are not likely to surface until later and appear via internalizing the public benefits of younger and larger population. Hence, quantification of the net effects remains a challenge. We propose using an overlapping generations model with a rich family structure to quantify the effects of increased birth rates. We analyze the overall macroeconomic and welfare effects as well as the distribution of these effects across cohorts and study the sensitivity of the final effects to the assumed target value and path of increased fertility. We find that fiscal effects are positive but, even in the case of relatively large fertility increase, they are small. The sign and the size of both welfare and fiscal effects depend substantially on the patterns of increased fertility: if increased fertility occurs via lower childlessness, the fiscal effects are smaller and welfare effects are more likely to be negative than in the case of the intensive margin adjustments.

Political (In)Stability of Social Security Reform Przeczytaj streszczenie | Read abstract

We analyze the political stability social security reforms which introduce a funded pillar (a.k.a. privatizations). We consider an economy populated by overlapping generations and intra-cohort heterogeneity, which introduces a funded pillar. This reform is efficient in Kaldor-Hicks sense and has political support. Subsequently, agents vote on abolishing the funded system, capturing the accumulated pension wealth, and replacing it with the pay-as-you-go scheme, i.e. "unprivatizing" the pension system. We show that even if such reform reduces welfare in the long run, the distribution of benefits across cohorts along the transition path implies that "unprivatizing" social security is always politically favored. We conclude that property rights definition over retirement savings may be of crucial importance for determining the stability of retirement systems with a funded pillar. 

---

This paper was originally started as a part of MODELLING project, but with the time, it evolved into a heterogeneous agents framework with ex ante heterogeneity in terms of endowments and preferences.

Welfare effects of fiscal policy in reforming the pension system Przeczytaj streszczenie | Read abstract

Pension system reforms imply substantial redistribution between cohorts and within cohorts. They also implicitly affect the scope of risk sharing in societies. Linking pensions to individual incomes increases efficiency but reduces the insurance motive implicit in Beveridgean systems. The existing view in the literature argues that the insurance motive dominates the efficiency gains when evaluating the welfare effects. We show that this result is not universal: there exist ways to increase efficiency or compensate the loss of insurance, assuring welfare gains from pension system reform even in economies with uninsurable idiosyncratic income shocks. The fiscal closure, which necessarily accompanies the changes in the pension system, may boost efficiency and/or make up for lower insurance in the pension system. Indeed, fiscal closures inherently interact with the effects of pension system reform, counteracting or reinforcing the original effects. By analyzing a variety of fiscal closures, we reconcile our result with the earlier literature. We also study the political economy context and show that political support is feasible depending on the fiscal closure.
---
Mikroekonomia I
Ogłoszenia:
Wykłady:
[Wykład 1] [Wykład 2] [Wykład 3] [Wykład 4] [Wykład 5] [Wykład 6] [Wykład 7] 
Ćwiczenia:
[Debata] [Ćwiczenia 1][Ćwiczenia 2][Ćwiczenia 3] [Ćwiczenia 3 zadania w grupach odp]
[Ćwiczenia 4] [Ćwiczenia 5 grupa 13:30] [Ćwiczenia 5 grupa 15:20] [Ćwiczenia 4 zadania w grupach odp]
[Dla dociekliwych 1][Dla dociekliwych 2][Dla dociekliwych 3.1, 3.2][Dla dociekliwych konkurencja i superfirmy 1, 2][Dla dociekliwych nadwyżka 1, 2]
---
Mikroekonomia II
Ogłoszenia
Oglądanie egzaminów 25 czerwca  w poniedziałek od 15:00 do 17:00, Mazowiecka 11/14 GRAPE 
Zestaw zadań dla osób, które nie zaliczyły ćwiczeń. Przesłanie poprawnych rozwiązań jest warunkiem dopuszczenia do egzaminu w terminie II.
Wyniki, punkty i oceny końcowe: wszystkie grupy
Przykładowe II kolokwium. Zadania dodatkowe. Wybrane odpowiedzi.
Wykłady:
[Wykład 1] [Wykład 2] [Wykład 3] [Wykład 4] [Wykład 5] [Wykład 6] [Wykład 7] [Wykład 8] [Wykład 9] [Wykład 10]
Ćwiczenia:
[Ćwiczenia 1-2] [Ćwiczenia 3] [Ćwiczenia 4] [Ćwiczenia 5] [Ćwiczenia 6] [Ćwiczenia 7]
[Ćwiczenia 1, zadanie w grupach] [Ćwiczenia 1, Zadania Dodatkowe] [Ćwiczenia 1, Zadania Dodatkowe ODP]
[Ćwiczenia 2, zadanie w grupach] [Ćwiczenia 2, zadanie w grupach ODP] [Ćwiczenia 2, Zadania Dodatkowe] [Ćwiczenia 2, Zadania Dodatkowe ODP]
[Ćwiczenia 3, zadanie w grupach] [Ćwiczenia 3, Zadania Dodatkowe] [Popyt rynkowy][Wymiana i asymetria informacji]
[Ćwiczenia 4, zadanie w grupach] [Ćwiczenia 4, zadania dodatkowe] [Ćwiczenia 4, zadania dodatkowe ODP]
[Ćwiczenia 5, zadanie w grupach] [Ćwiczenia 5, zadania dodatkowe] [Ćwiczenia 5, zadania dodatkowe ODP]
[Ćwiczenia 6, zadanie w grupach] [Ćwiczenia 6, zadania dodatkowe] [Ćwiczenia 6, zadania dodatkowe ODP]
---
Skrypt do Zaawansowanej Makroekonomii
Rozdział 4. Modele z pieniądzem
Rozdział 5. Model realnego cyklu koniunkturalnego (RBC)
Rozdział 7. Optymalna polityka pieniężna
Rozdział 9. Wstęp do teorii o frykcjach finansowych
Rozdział 10. Model z ograniczeniem finansowym
This data summarizes the evolution of consumption and wealth inequality over the forthcoming decades of longevity. In a defined contribution system, with extending life span on retirement, pension benefits are bound to decline (at least, if the retirement age is not raised). These declining pension benefits will encourage agents to increase voluntary savings in other to smooth consumption over lifetime. This is likely to affect wealth and consumption inequality, despite unchanged institutional arrangement and stable productivity heterogeneity within cohorts.

Aplikacja szacująca skutki reformy emerytalnej z 1999 oraz późniejszych zmian w systemie emerytalnym (2011 i 2013). Możesz samodzielnie dowolnie modyfikować założenia demograficzne i makroekonomiczne.
Many people think that they are cautious and taking proper care of their future. But the truth is that we do not. The scope of old-age poverty in six Central European countries is simply scary.

Ustawodawca (nieumyślnie) skonstruował system emerytalny tak, że jest on stale niezbilansowany. To znaczy, że w budżecie Zakładu Ubezpieczeń Społecznych jest i będzie zawsze za mało pieniędzy na wypłaty należnych emerytur. Brakujące środki musi finansować budżet państwa. Co jest problemem w ustawie o emeryturach i rentach wypłacanych z FUS, na podstawie której działa system emerytalny?

Około 70% roczników urodzonych na przełomie lat 1970-tych i 1980-tych otrzyma świadczenie na poziomie emerytury minimalnej. Sfinansowanie tych (niskich!) emerytur i ich waloryzacja będzie wymagało np. podniesienia VAT o  ok. 2pp.

Udostępniamy aplikację pozwalającą na samodzielne zreplikowanie (i udoskonalenie) badań GRAPE.

Spadną emerytury i dobrobyt. Ograniczenie OFE pozwoli na ograniczenie długu publicznego teraz, obciążając jednocześnie przyszłe pokolenia.